Radiohead released a project on PlayStation 5 and the Epic Game Store. Yes, Radiohead the band. It's not a game, but an interactive art exhibition. Kid A Mnesia Exhibition acts as a companion to the musical reissue of the same name that collects their albums Kid A and Amnesiac – as well as other bits and pieces from that inspired time in their career. It's free to download, and honestly? It's impressive, to the point where I would very much like to see other kinds of exhibitions built and distributed in this way.
Like a lot of people, I spent a bunch of the late 1990s and early 2000s obsessed with Radiohead, precisely the period Kid A Mnesia encompasses. It was a musical turning point for the band, and it introduced my young ears to the kind of cool shit that could be done with electronic music.
There was also a whole visual art facet to this period that I never dove that deeply into, beyond what was featured in the CD booklet. But it made a mark nonetheless.
That visual art and those motifs feature very heavily in the Kid A Mnesia Exhibition, with artist Stanley Donwood and Radiohead frontman Thom Yorke collaborating quite closely together – along with producer Nigel Godrich, video artist Sean Evans, set designer Christine Jones, and published by the team at Epic Games. It also uses Epic's Unreal Engine.
If I didn't have an appreciation for Radiohead's artistic details before, I certainly have a bit more now.
Beginning in a stark, black and white forest that echoes the mountains found on the cover of Kid A, you're enticed into an ominous industrial bunker that reveals itself to be absolutely enormous. Bits and pieces of Donwoods' and Yorke's art adorn the walls of the hallways you move through.
Some of it is slapdash, pasted on 'street style'. Other pieces are carved into concrete, projected onto surfaces, and sometimes they're large pieces on canvas, set very formally against stark walls like you would expect in an art gallery. Familiar Radiohead tracks and other bits of sound art fade in and out as you move through.
What's interesting is that it's a very grounded and believable space at first. The architecture, lighting, cabling, and pipes mark some of the practical necessities of this facility in the middle of nowhere. Hallways lead to larger exhibition spaces, which lead to more hallways, which lead to more exhibition spaces. It's labyrinthine in a way that this abandoned… missile silo(?) would feasibly be. There are QR codes dotted throughout that you can scan to bring up a map, and a gift store on your phone.
That's all well and good. But obviously, the benefit of it being a virtual exhibition is the ability to do the impossible, and there's a smattering of the unreal in the Radiohead Kid A Mnesia Exhibition – just enough to make it seem unnerving and magical when it happens, and not enough for it to become humdrum, at least in the hour or so you'll likely spend with it.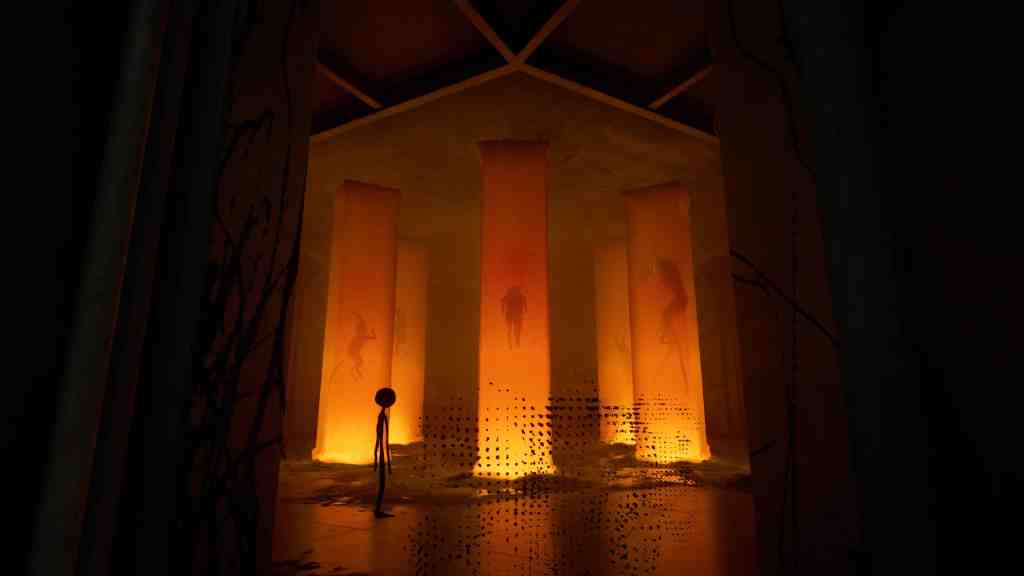 The first aspect of this are the eerie figures that populate the exhibition, both as patrons and workers. They keep the space from feeling desolate, but their quietly monstrous presence somehow keeps you arrested, cautious, and on your best behaviour as you look at the space – that real gallery feeling, come to think of it.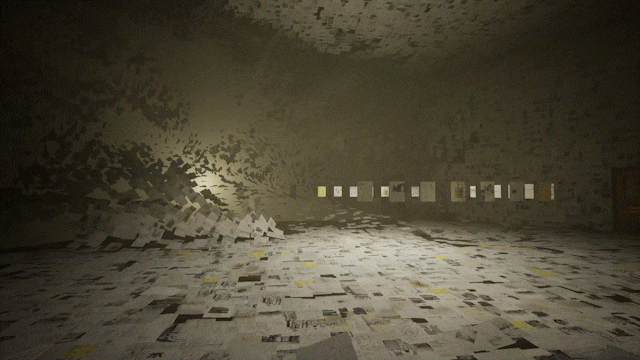 The other aspect is in the major centrepieces, themed around a variety of Kid A and Amnesiac tracks. You'll encounter installations in rooms with no floor, where objects shoot out into the endless void above and below you, and you can succumb to intense feelings of vertigo from relative safety.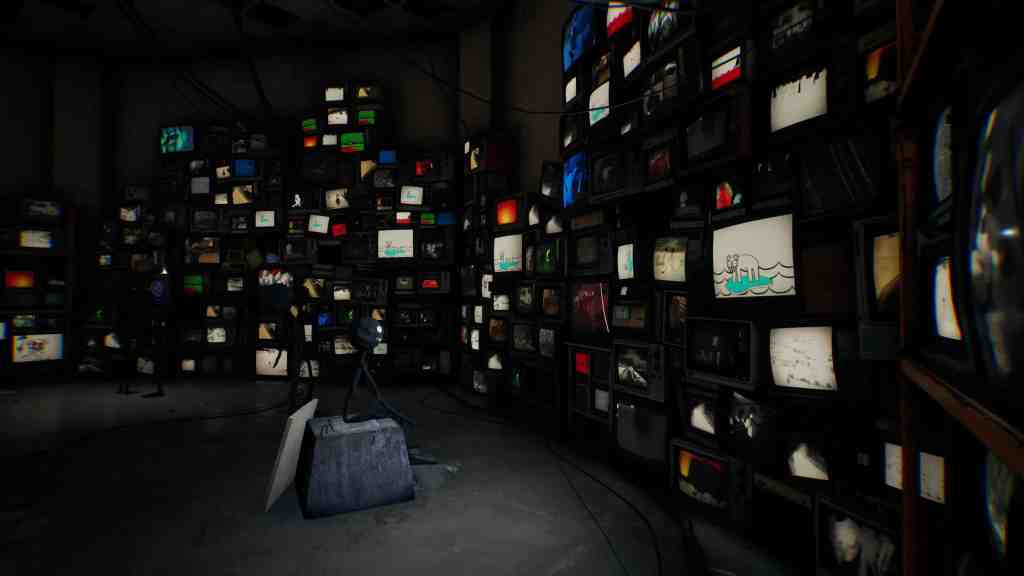 Some orchestrate personal, visual hallucinations and sync them with audio cues to make the perfect impact. Some create the odd portal to other impossible realms, which give you that feeling of genuinely being lost without assuming that it's probably just some lighting trick.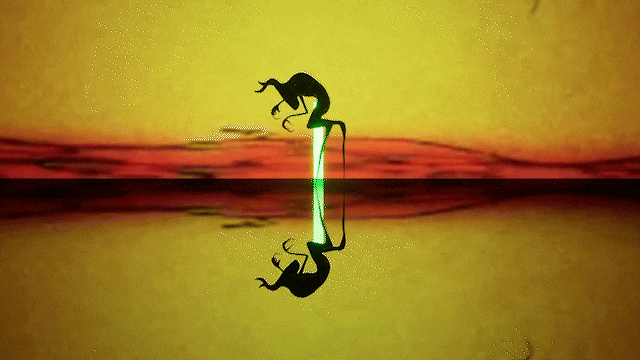 There are more traditional and believable installations too, of course, the simplest being the miniature screening room where you can just stop and watch some of Radiohead's live performances from the era next to a curious little demon thing.
I was thankful for these spaces as a place to rest and recuperate after some of the more intensive, synesthesic ones – much like I'm often thankful to just sit in a dark room and watch something after meandering through a museum building all day.
The longest installation is a mix between traditional and transcendent, a more or less straightforward medley of Radiohead tracks 'How to Disappear Completely' / 'Pyramid Song' / 'You And Whose Army' with some visual accompaniment. It's also seemingly the only installation where you have no real agency – you're pulled from the physical bounds of the facility into a series of abstract visualisations.
When combined, the way it plays with your virtual embodiment and your expectations of it, combined with the visual spectacle and the incredibly affective music, makes it an impressive, otherworldly experience.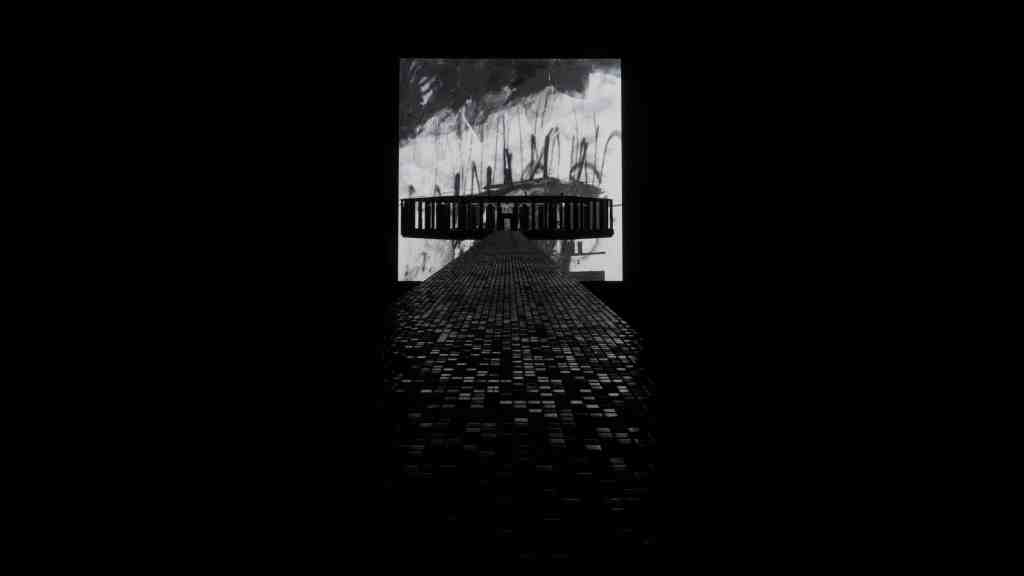 The best thing about it is when that major piece ends, the fluorescent lights flicker on. It's made to appear as if you were in a concrete room all along, and one of those eerie figures is sweeping up, getting it ready for the next visitor. Again, it's that adherence to the idea of having the exhibition mostly grounded in reality which makes it so intriguing and effective – when's the next crazy thing going to happen?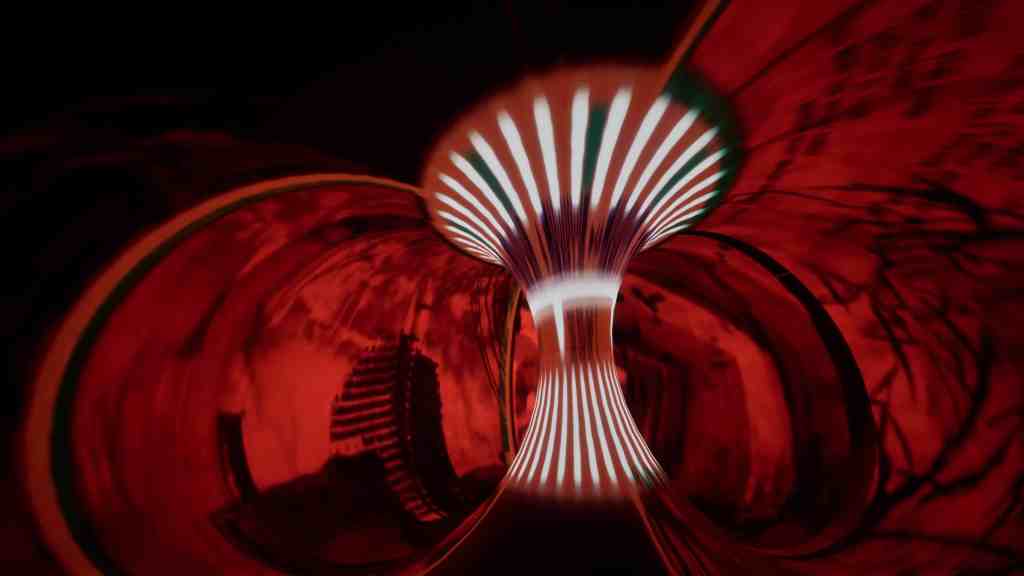 We've written a bit about the soulless ways art galleries are trying to conduct virtual exhibitions, with
Claire Osborn-Li making a great case regarding the social aspect of visiting a gallery
, calling for institutions to take some notes from the communal multiplayer zones of the
Freeplay Festival
and other games events.
But if galleries want to go for the ultra-realistic solo experience? Grab an Unreal Engine developer, a talented set designer with big ideas, and don't be afraid to get weird with it.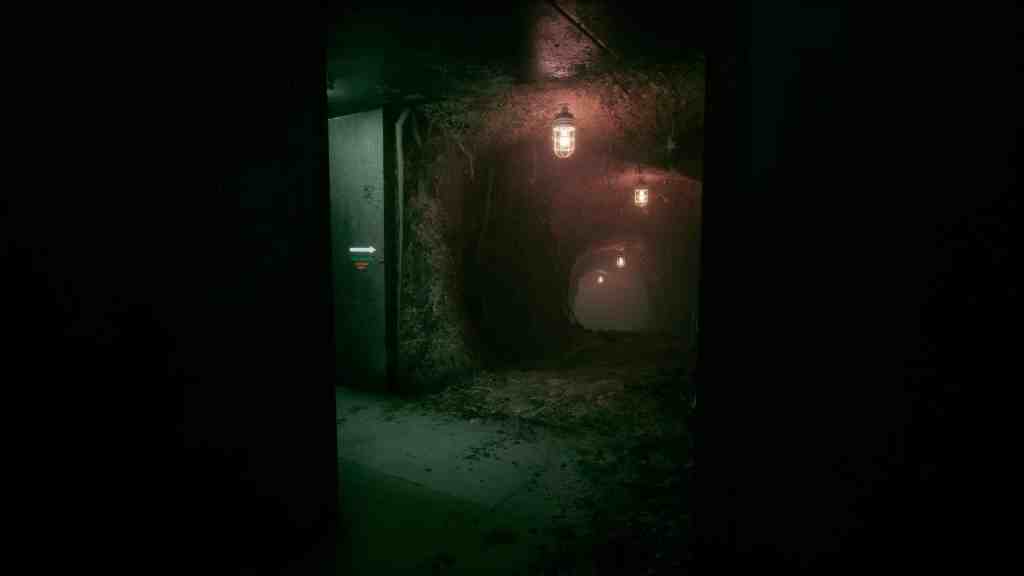 Ultimately, I don't think it matters what your experience or opinions of the music of Radiohead and the art of Yorke and Donwood are, the Kid A Mnesia Exhibition is a really good example of how we could be experiencing traditional and impossible kinds of art exhibitions moving forward. And more importantly – how to make the art appreciating experience far more accessible, enjoyable, and memorable for more people.
The Radiohead Kid A Mnesia Exhibition is available to download for free on PlayStation 5 and the Epic Game Store on PC and Mac.