'In the performing arts industry, we have this tacit knowledge and understanding that you essentially learn on the job – it's like a lifelong apprenticeship. But rarely do you stop and think about the mechanisms of how and why you do what you do,' explains Liam McIlwain, Resident Director on the currently touring Disney-Cameron Mackintosh musical, Mary Poppins.
McIlwain, who was a musical theatre performer for over a decade before stepping up to become first a dance captain, and later a resident director, says that he had no formal training in directing until 2020.
Despite working on two overseas productions of Les Misérables, McIlwain began to chafe at 'doing more of the same thing that I'd always done. I wanted to have some different experiences – to rip the blinkers off a little'.
Deciding he needed 'more of a foundational understanding of the art of directing,' McIlwain applied to study the Master of Fine Arts (MFA) Directing at the National Institute of Dramatic Art (NIDA).
The rigorous, full-time, 18-month course sees students developing major projects while being mentored by leading industry guests, and ensures participants have the opportunity to immerse themselves in both the theory and practice of directing.
Describing NIDA as 'the premier art institution in Australia,' McIlwain continues: 'What I really loved about the coursework is that it's incredibly thorough. The MFA begins with a lot of intensive work where you study a very specific directing methodology intensely and try and master that. It really forces you to focus on process and make sure that you're very intentional about the way you conceive a production, run a room and direct a piece.'
The course challenged McIlwain to really think carefully about process, to question why he worked in certain ways and, equally importantly, how to talk about those processes with others.
'Studying dramaturgy formally was really interesting, for instance, because it gave me a whole different structure around which to think about drama and storytelling, and a much greater foundational understanding – and language – to speak about theatre and drama and storytelling,' he tells ArtsHub.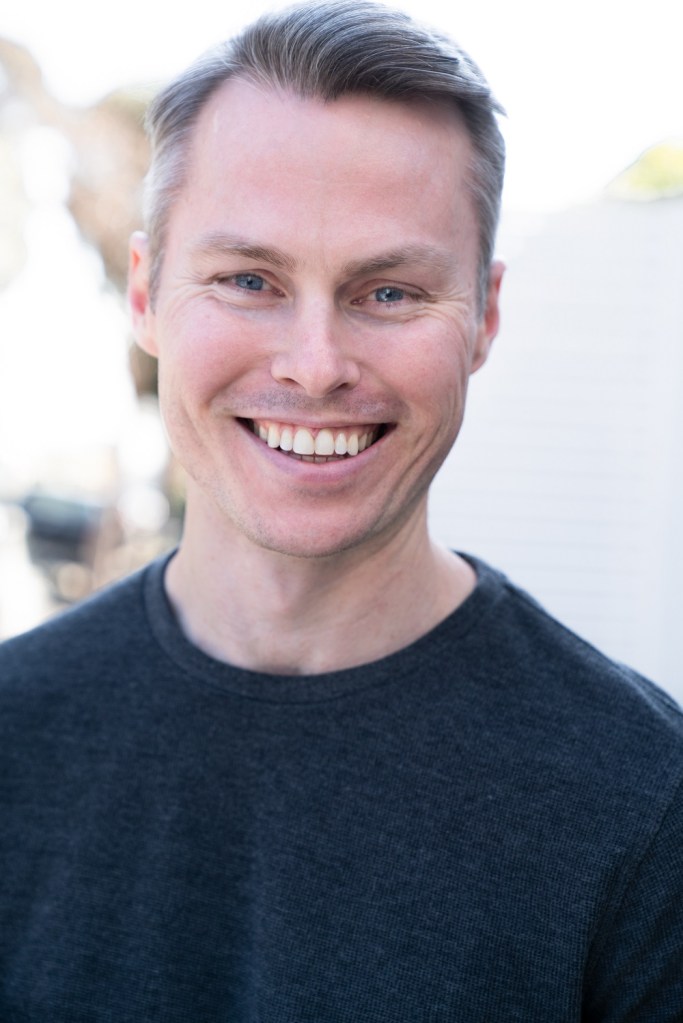 The access to industry provided by the MFA Directing was also valuable, McIlwain continues, praising visiting Singaporean director Ong Keng Sen especially.
'He was so inspiring. He spoke to us about the fact that if you're a director in theatre, what you really are is a thought leader. He spoke about the role of artists within society and the responsibility that you have – and the potential that you have – to guide a culture. And that was just one instance of how the course inspired us to think about our work in a broader context.'
As well as staying in contact with the guest lecturers and teachers he met through the course, noting that he now considers many of them to be mentors, McIlwain says he also developed valuable friends and colleagues through his MFA Directing cohort.
'I think that there's so much great peer-to-peer learning that happens in NIDA and a lot of the most valuable contacts I made were with people that I studied with,' he says.
'One of my cohort has just moved over to WA where she's heading up one of the youth theatre companies there. Another really good friend and collaborator has been directing on the independent scene in Sydney and also went back and directed one of the NIDA productions this year. People are really spreading their wings.'
MFA Directing graduates have also won the likes of AACTA (Australian Academy of Cinema and Television Arts) Awards, Helpmann Awards, awards at the New York Independent Film and TV Festival and the Prix Italia Award for Directing, and have worked at Sydney Theatre Company, The Australian Ballet, Opera Australia, Warner Bros. Entertainment, Bazmark Films and more.
McIlwain ends with a note of encouragement for anyone who may be considering enrolling in NIDA's MFA Directing.
'For me, it was a really profound experience studying at NIDA. I now spend a lot more time studying the text before we start working on a show, to give myself a deep dramaturgical understanding of what the piece is, what the piece is saying and what the writer's intentions are. I think that I'm also a much better communicator. I've grown so much in the way that I speak with actors about the work, about style and about genre,' he says.
'And I'm really excited to see who the next cohort is at NIDA and the work that they create.'
Applications to NIDA's MFA Directing are now open until 3 October 2023. Learn more about the course outline and how to apply.