Jodi Ferrari is the Children's Gallery Coordinator at HOTA, Home of the Arts, just south of Brisbane in Australia, where she has been curating immersive experiences for the young and young-at-heart since 2011. It was a seamless transition within the organisation, where she had been Public Programs Coordinator from 2012-2015, when it was known as the Gold Coast City Gallery.
Ferrari has over 20 years experience working in the art gallery sector in Queensland and New South Wales, holding similar roles specialising in education and programs at Tweed Regional Gallery and Margaret Olley Art Centre (2015-2021), Museum and Gallery Services Queensland (2007-2011) and Gosford Regional Gallery (2001-2006).
Clearly access, and nurturing a next generation of arts lovers, is something she is passionate about.
ArtsHub
asks Ferrari what exactly is needed – apart from that passion – to shape a gallery program for young audiences?
How would you describe what you do to your parents?
Great question! I have to write down what I do all the time for my parents so they can share with their friends: 'I curate fun and interactive exhibition projects in collaboration with artists for families visiting the Children's Gallery at HOTA.'
What qualifications do you need for this job?
I completed a double major in Art History (Bachelor of Arts) and a Master of Education (Visual Arts). Postgraduate study was important for me to find my pathway into the museum and gallery sector. I specialised in learning in informal settings and focused my studies on the art gallery/museum environment.
How did you get your start in this career?
I undertook a lot of volunteer work in art galleries starting from the age of 15. It was vital to gain insights into the work and skills required to have a career in this field. Following short stints at Ipswich Art Gallery, Queensland Art Gallery, Manly Art Gallery & Museum and Mosman Art Gallery, I started volunteering at the newly opened Gosford Regional Gallery on the Central Coast of NSW. My first professional role was a short-term contract to create education programs for the Gallery and I later secured the role of Education Officer.
My various roles in education and public programs over the last 20-plus years have provided an opportunity to focus on early childhood as an audience development strategy. From there, I started to develop small exhibition experiences for families, leading me to this curatorial role.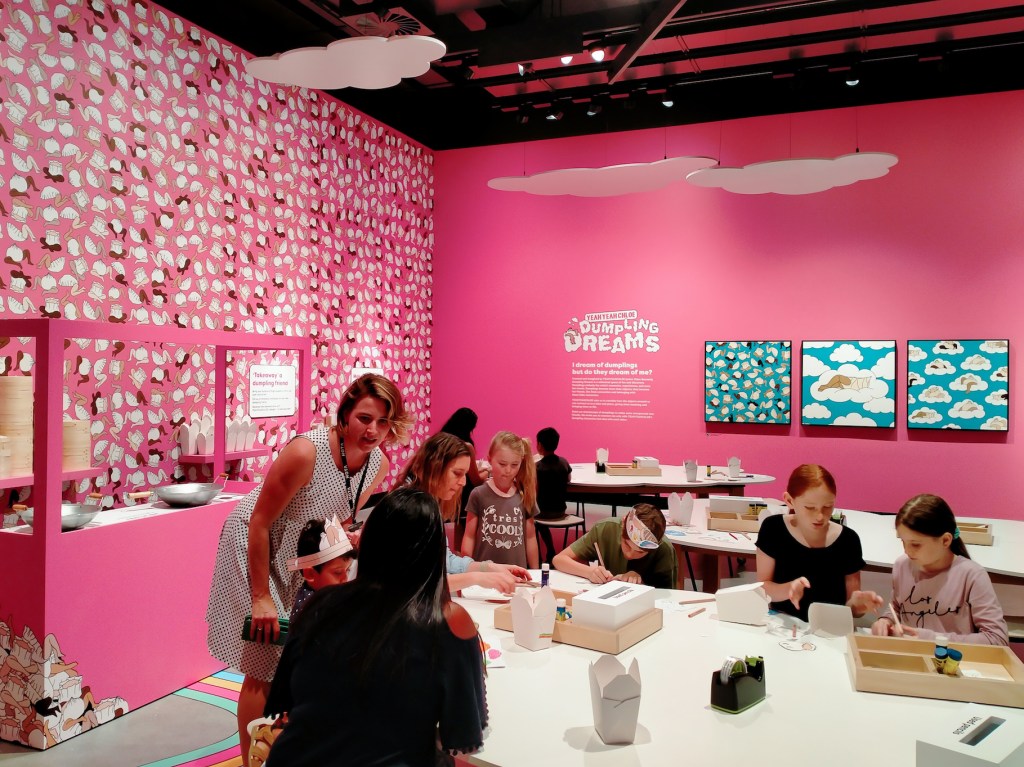 How collaborative is this job?
My work at HOTA Gallery is highly collaborative. A huge part is collaborating with artists to create unique and immersive experiences in the Children's Gallery that are reflective of their practice. I collaborate with 3D and 2D designers who are also very important creatives in the development of these projects. Other creatives that come into the final phases of the project delivery are the builders, fabricators, signwriters, graphic artists and painters. Some projects require me to collaborate with an animator, digital designer, sound or music designers.
One of my first projects at HOTA involved working with an inflatable designer and mechanical engineer to make the sculpture (a giant farting, snoring gyoza dumpling) move! I also have the opportunity to collaborate across the whole HOTA Cultural Precinct with colleagues working in diverse areas such as Marketing, Retail, Education, Visitor Services and Performing Arts.
What's an average week like?
Just like the projects we present in the Children's Gallery, every week is different! Depending on the phase of each project (and they are overlapping at different points), I may spend time researching artists and their work or developing the curatorial rationale for a new project. I spend time writing about the artist for the exhibition (labels, didactics, educational materials etc), as well as creating marketing copy and other types of writing, such as design briefs that underpin each exhibition.
There is a lot of communication with the artists that I am working with throughout the different stages of the project, as well as the design team and my HOTA colleagues as we progress towards the delivery of a new project. My favourite part of any week would be the time that I get to spend being creative, developing the fun and interactive elements of each exhibition experience for families.
What's the most common misconception about your job?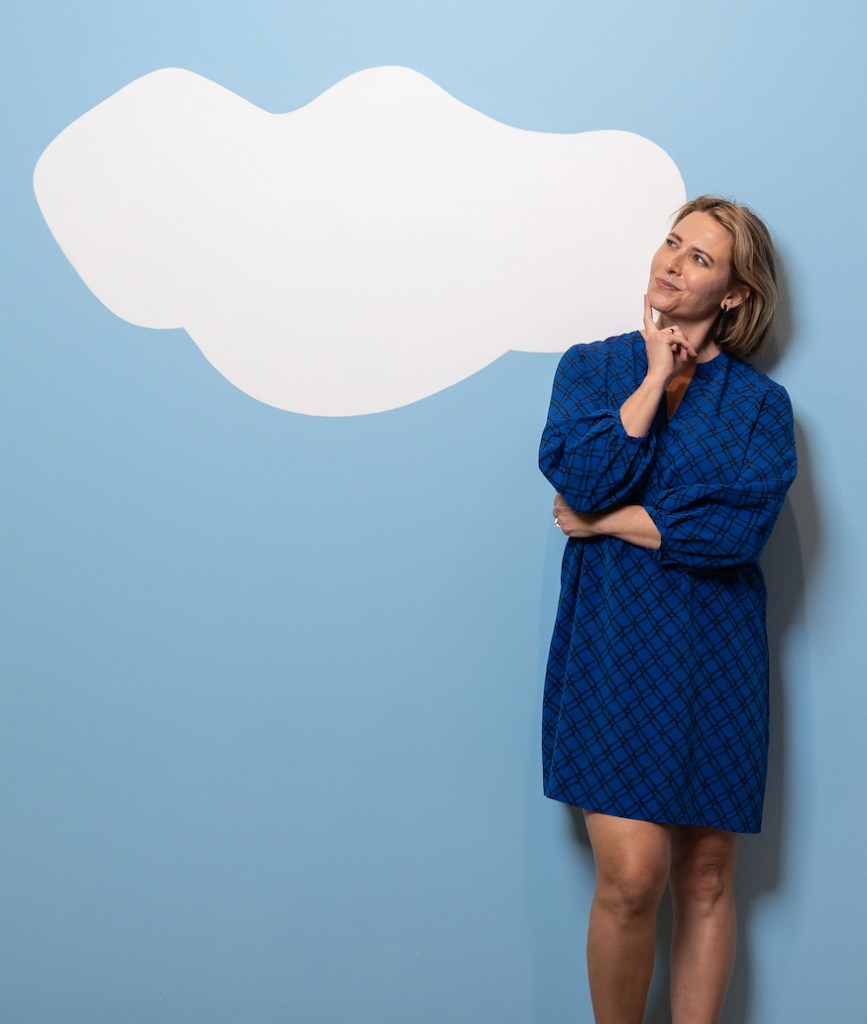 That I spend my days hanging artwork by children in the Gallery! HOTA's Children's Gallery is about connecting children with contemporary artists and their practice and creating memorable experiences in the Gallery. Having said that, I'm looking forward to including the work of children in future exhibition projects. I'm keen to share how children have been inspired by the artists that we feature and how they might shape their view of the world.
How competitive is this job?
There are only a handful of dedicated children's galleries in Australia, which means there are limited opportunities to work in a job like this. I think the location also makes it competitive – living and working on the Gold Coast is amazing! However, I believe there is more movement than ever within the gallery/museum industry, and I love seeing the way organisations like HOTA are intentionally creating opportunities for employment through professional placements and targeted funding opportunities like
ArtKeeper
that provide a living wage for artists.
In an interview for your job, what skills or qualities would you be looking for?
Increasingly I find the ability to communicate, advocate and negotiate is integral to this role – these skills enable me to do the best work for the artist and for the audience. Having a good understanding of how children play and learn is also valuable, as well as being passionate about art and the audience experience. High level writing skills, good project management and an ability to be creative and playful are all important qualities for this role.
What's changing in your professional area today?
To date most of my work for the Children's Gallery has been artist-led, and I'm really interested in embedding the voices of children in the curatorial process. We create experiences for children and it makes sense to have their input much earlier in the development phase of exhibition projects. I'm excited to see how their views of the world might impact what I do in my professional life and help me to create even more meaningful art experiences.
What's the weirdest thing that's happened to you in this job?
I was working with a sound engineer to create some noises for the aforementioned giant gyoza and found myself editing our Lonely Dumpling's fart noises – it was such a weird and funny thing to be writing about ('please remove the tail end of the third fart, make the next fart longer…')!
Read: So you want my arts job: Art Experience Coordinator
What about gender balance in your industry?
I've been fortunate to work for several galleries led by strong, female directors (S H Ervin Gallery, Tweed Regional Gallery and HOTA) and I find the HOTA Gallery team to have great balance in the various areas of professional roles. HOTA is working intentionally to have gender balance representation of artists in the exhibition program, but I do wonder whether we need to keep talking about gender balance – I like to think we are working towards more inclusive social-cultural representation across race, religion, sexuality and ability.