Iain Shearer FRAS is an archaeologist who has spent the last 25 years working in the UK, Afghanistan, Caucasus, North Africa, Balkans, Israel/Palestine, Central Asia, Greece, Turkey, Cyprus, China, Italy, Pakistan, India and the Middle East.
He was educated at University College London's Institute of Archaeology, is the former Sackler Scholar for Afghanistan and Iran at The British Museum, and was appointed a Fellow of the Royal Asiatic Society of Great Britain and Ireland in 2008.
Given his wealth of knowledge, Shearer has also led numerous lecture tours for The British Museum and the Universities of Oxford and Cambridge, as well as Renaissance Tours through the Art Gallery of NSW. He has ushered art lovers, sharing his knowledge, through destinations such as the Middle East, Turkey, Balkans, Syria, China, Greece, Saudi Arabia, Iran, Cyprus and Central Asia.
In September this year, he will be hosting a tour to Armenia, Georgia and Azerbaijan, while in 2024 he will lead art lovers on a tour to Central Asia – to Uzbekistan, Tajikistan and Kyrgyzstan.
ArtsHub asks Shearer what it is like to be an archaeologist on the road.
How would you describe what you do to a friend?
I'm an archaeologist lucky enough to take people to complicated, extraordinary places and help them make sense of where they are, what they're seeing and why. I try to simplify complex histories and cultures, without being simplistic.
What qualifications do you need for this job?
A background in archaeology, history or art history are pretty standard in the Anglo-sphere. I also have colleagues with academic and vocational experience in journalism, politics, theology and geography, as well as colleagues who are specialists in music, literature, architecture and horticulture.
Another language, other than English, is helpful and often comes with postgraduate training in archaeology, history or art history. Most tour operators and institutions would look for a minimum of an MA, but experience and reputation counts for a lot. That's especially true for our 'World Art Tours', which are thoughtfully designed between the Art Gallery of NSW (Sydney) members' program and Renaissance Tours.
How did you get your start in this career?
I was very, very lucky! I took all my degrees at the Institute of Archaeology, University College London. I'd just completed my MA in 2004 examining the role of nationalism and archaeology in Armenia, Azerbaijan and Georgia (which FYI was more than mildly complicated) and begun my PhD when I was asked to apply for a travel scholarship with ACE Cultural Tours at Cambridge.
It was quite a ferocious interview with Dr Paul Brooke-Barnes, a former chemist at Cambridge (whose father was a pioneering journalist who'd founded ACE in the '50s in an effort to encourage stuffy Brits to see the world without trying to colonise it) and Dr Patricia Baker, a specialist on Iran, and textiles and decorative arts of the Islamic world, with whom I later did research on medieval glass from Nishapur. Next thing I know, I'm back in Iran with a colleague of Paddy Baker's, Hilary Smith, charging all around the country with 20 Brits in tow. I was hooked!
How collaborative is this job?
Very. Archaeology in any form – survey, commercial, museum-based, community-based, rescue or research digs – requires a team for any sort of fieldwork, all working collaboratively towards a research outcome. That was the ethos I was lucky enough to have inculcated by staff, colleagues and friends at the Institute of Archaeology: be collegiate, collaborative and have fun!
Lecture tours are also intensely collaborative, but in a different way. You are responsible for 15 or more typically intelligent and informed people, who have decided to spend money visiting countries, or regions, with (on my tours) often troubled and complex recent histories and which may not really be aimed at international travellers, or only beginning to build infrastructure aimed at foreign guests.
Tour guests often also have particular and sometimes unrealistic expectations when it comes to creature comforts. You have to try and work out individual interests among group members and tailor your talks, site visits and lectures to accommodate. You have to ensure quiet travellers aren't left out, without being a bore, as some travellers prefer relative solitude even among a group. Many somewhat introverted travellers travel with a group primarily so that logistics in more complex destinations run smoothly; they're not necessarily there for the group company!
Always be open to questions and never make anybody feel silly for asking about anything. Be genuine and open – most people spot a fake smile at 20 paces. As well as being responsible for the well-being of the travellers, you are the person in charge on the ground and manage relationships with local hoteliers, site guides, restaurant staff and, in conjunction with your local guide or, if you're lucky, your tour manager, logistics of the tour. Your relationship with the local guide is of paramount importance and can make or break a tour.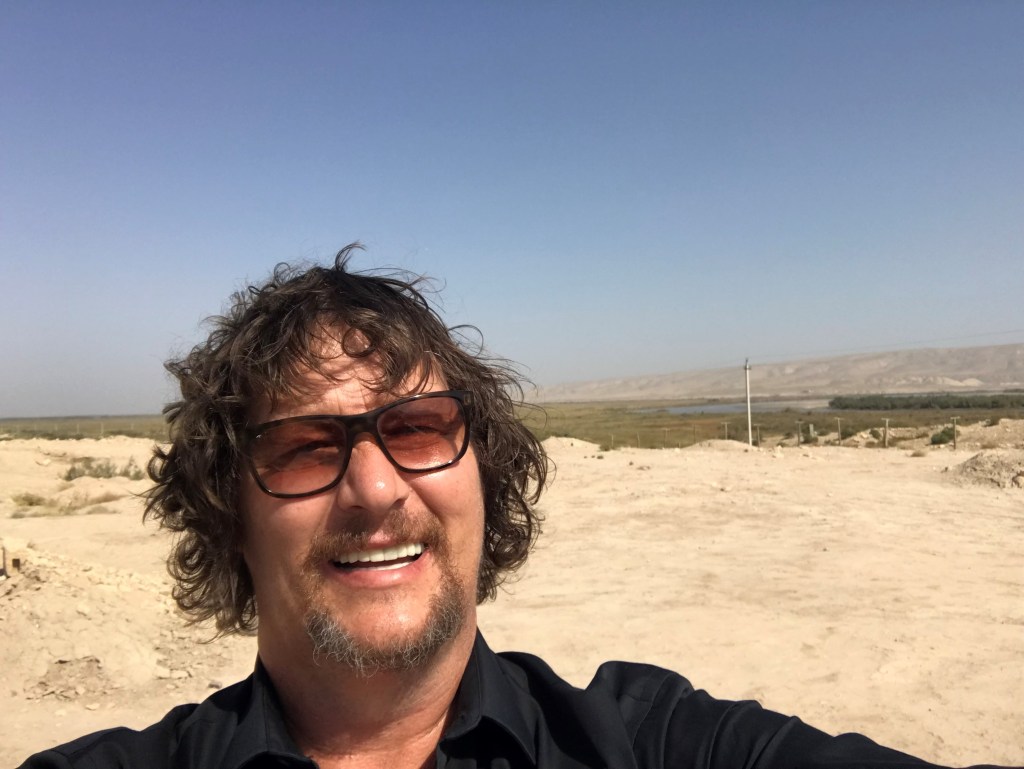 What's an average week like?
On a tour? There's no such thing! There are some commonalities though. Days usually start early – which is also true of archaeological fieldwork – and from breakfast time you are 'on'. As with lecturing or teaching, there is a strongly performative aspect to the role and you have to be comfortable listening to questions, complaints or suggestions from group members, answering questions, offering suggestions for reading, music, film all day until after supper. You are also usually leading visits to museums and archaeological sites all day, or travelling to a new town or city. If travelling by coach you provide (hopefully!) entertaining short-form lectures, but definitely need to gauge group energy and interest.
Many international local guides are frightened by quiet or silence, so a group can end up bombarded by the tyranny of the microphone. Learn to pace your lectures. I typically lead site visits myself – unless barred by local law – as experience has taught me many local guides, with some notable exceptions, understandably tend to stick to a spiel. After all, they are doing this in their second or third language. But Australian, American, British, Canadian and Kiwi travellers often find this sub-par, too basic or rote. It can be a delicate initial conversation not hurting a local guide's professional feelings, but most people understand the reasoning and I've developed close friendships with local guides all over the world. I often work a two-hander, with me leading and the local guide adding, illuminating and bringing their personal and familial experience to discussions. We learn from each other.
What's the most common misconception about your job?
As an archaeologist? That I'm a treasure hunter. Ironically, much of my career at The British Museum and London Metropolitan Police involved seizing and repatriating looted antiquities.
As a tour guide? That it's a holiday! You are 'on' for 12 to 14 hours every day, for 17 to 21 days without a break, jet-lagged, responsible for the well-being and happiness of 15 or so paying clients, while providing an informative, educational insight into a foreign culture and history, all while being as entertaining and sympathetic as possible. Not every good scholar makes a good, or even adequate, tour guide.
How competitive is this job?
More competitive in the last decade, in conjunction with the growth of tertiary education as an explicit business. It's a model brought to us by a political generation who mostly received their university education free of charge. Universities have been under increasing pressure to churn out MA and PhD candidates for years, especially overseas students as they pay immorally high fees. An ever-increasing number of well-qualified individuals are chasing a tiny number of positions in academia. I think there are probably only a couple of hundred tertiary-level archaeology jobs in all of Australia. Certainly the Institute of Archaeology UCL actively encouraged postgraduate candidates to think laterally about future career options.
The best advice I can offer is to nurture and respect your personal and professional relationships and, if you want to work in either archaeology or as a specialist tour guide, expect to trade a regular, reasonable and reliable income for unforgettable experiences.
In an interview for your job, what skills or qualities would you be looking for?
Knowledgeable, personable, confident public speaker, good interpersonal skills, good communicator, scholarship in relevant area or region of the world, strong emotional intelligence, sense of humour, empathetic, experience of international travel.
What's changing in your professional area today?
On a micro-scale, many countries have really been upping their game over the last decade in their efforts to attract international travellers. For example, entrepreneurs in Georgia in the Caucasus realised their country would be very appealing to British travellers only five hours away by plane, with a combination of stunning landscapes, some of the finest food in the world, splendid wines, beautiful, historic cities such as Tbilisi and Kutaisi, with their glorious crumbling Art Nouveau mansions built before the Bolshevik Revolution, along with a vibrant, democratically-minded liberal youth culture.
Georgian entrepreneurs pitched to TV producers resulting in the 'Joanna Lumley Effect' – she almost single-handedly transformed Anglo tourism to Georgia. More older people are also travelling to more challenging destinations. The kids of the 60s are living longer and in generally better health than previous generations, so they still want to explore the world, just in a bit more comfort than in their 20s.
Countries also close to organised travel, while others open up. Iran, where local guides are trained to university level and the country possessed a state/private tourist infrastructure, superbly and perhaps surprisingly geared up for international visitors, is, like tragic Syria or Libya, currently off-limits to organised tours. At the same time, Algeria and Tajikistan have increasingly opened their borders and improved their infrastructure.
On a macro-scale, the availability of information on the web and the ability to communicate with people with shared interests, through social media and WhatsApp, in almost every region of every country in the world, makes individual travel to even the most extreme destinations not only possible, but relatively easy. For example, the only pharmacist in the Wakhan Corridor in Afghanistan has his own Facebook page, so trekkers can arrange local homestays in the High Pamirs where Afghanistan meets Tajikistan, Pakistan and China.
What's the most interesting thing that's happened to you in this job?
As an archaeologist – a tie between excavating Persepolis in Iran, the Minaret of Jam in Afghanistan or Djémila in Algeria.
As a tour guide – sitting in the same chair, in the same room, where Yuri Gagarin spent his last night on earth in 1961 before being the first human to go to space. I was also lucky enough to fulfil a childhood dream on the same trip for National Geographic and was invited to watch a rocket launch at Baikonur in Kazakhstan, the very last 'Soviet' city.